Mt. St. Helens; May 18, 1980 (8:32 AM) 22:58
The view was breathtaking. 83 year old
Harry Truman
decided to stay on the mountain.
The warnings fell on deaf ears.
He wasn't moving anywhere. "It's my life, I've lived here 50 years," said Truman.
It seemed to happen in an instant. The whole top of the mountain rocketed into the stratosphere. The cloud reached some 15 miles up into the sky!
The wind was blowing a N.E. direction and by noon it was pitch black.
It does appear that the NW blank of the mountain seems to be gone. Some 12 foot wall of water was seen on the
Toutle River.
We want students engaged in content. They are researching earthquakes and tsunamis,
In Science class, fifth graders are reading about the Earth's changing crust. What causes an earthquake? They drew a diagram of the earth layers.
Then, they made a model of the layers of the earth.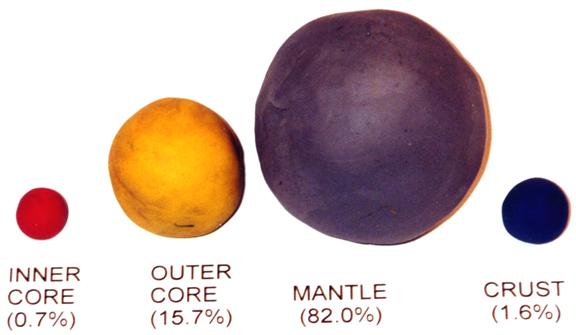 After our study, they will take a
Quiz